Hello all,
One of my resolutions for the New Year is to consume more, diverse content, and to write more, with the goal of improving my writing and educating myself via all artistic mediums (TV, movies, books, etc.). Since a lot of my thoughts on current TV still have a place on
TVOvermind
, I thought I would get the ball rolling here with some of my thoughts on the Top TV of 2016.
It's always tough to choose my Top 10 lists each year, so I may have space for honorable mentions and I could remember something next week that I skipped completely by accident. Nonetheless, here are my lists as they stood at the end of the year, based only on what I've had time to watch this year.
Top 10 Comedies of 2016:
10.
The Goldbergs
9.
Vice Principals
8.
Galavant
7.
Bob's Burgers
6
. Silicon Valley
5
. Undateable
4
. The Good Place
3.
New Girl
2
. Superstore
1
. Brooklyn Nine-Nine
It's important to note that the number one gauge of comedies for me is how much I laugh out loud during them. So they can be wonderful, fantastic half hour shows (like
Red Oaks
or
Atlanta
), and I won't include them because they just can't make me laugh. I also used this opportunity to (somewhat) equally acknowledge my favorite returning comedy shows, as well as those new to 2016 (V
ice Principals, The Good Place, Superstore
), and had to acknowledge two of my favorites that are on their way out:
Undateable
and
Galavant,
whose cancellations still sting, even early in 2017.
Honorable Mentions:
Fuller House, Red Oaks
Top 10 Dramas of 2016
: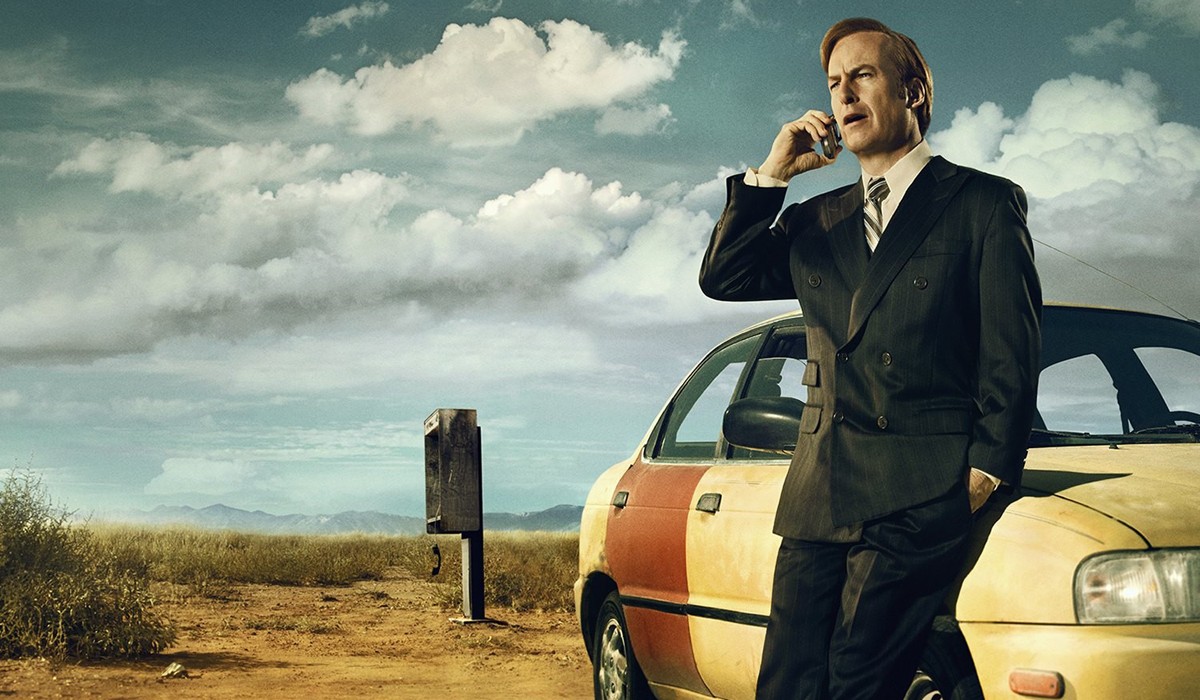 10.
Pitch
9.
The Night Of
8.
The 100
7.
Marvel's Agent Carter
6.
iZombie
5.
Stranger Things
4.
Game of Thrones
3.
The Americans
2.
Rectify
1.
Better Call Saul
This was an even tougher list to compile than the comedies. What I ended up with was a healthy mix of new shows, like
Stranger Things
and
Pitch,
and returning shows that had exceptional seasons, like
The Americans
and
iZombie.
It also affords me the opportunity to add the final seasons of series like
Rectify
and
Agent Carter
to my list one more time. Creating my Top 10 dramas was helped by a logjam of comic book shows, all of which seem to be performing at about the same level and not currently outshining one another. But, if you were to see my Top 11-20 from 2016, it would be filled with DC and Marvel's TV offerings, and little else.
Top 10 Best New Shows of 2016:
10.
DC's Legends of Tomorrow
9.
This Is Us
8.
Marvel's Luke Cage
7.
Lethal Weapon
6.
Vice Principals
5.
Pitch
4.
The Night Of
3.
The Good Place
2.
Superstore
1.
Stranger Things
Of course, each new year brings hundreds of new shows to explore, and there is no way for a working-class graduate student and new parent to get to all of it. Though 6 on this list crept into my Top 10, it was still a tough decision.
There is so much high quality TV on these days that it's impossible to keep track of everything. 2017's offerings have already started, and hopefully I will be able to get to watch even more of them. On either TVOvermind or here, I will keep you updated on my progress!
I welcome any and all dissent and discussion of shows, so please, get in touch with me to discuss things further. Here's to loads of quality television in 2017! Happy New Year!